World Wide Web Sites &
Home Page Design

The Home Page can design custom "home pages" for individuals, or companies and organizations which incorporate graphics features, such as your company logo, and text providing information about you or your business. The Home Page personnel have produced Web sites for government organizations and private sector businesses using the latest in Web-page design HTML features (e.g., frames, tables, active server pages, Java, animated graphics, etc.). Web sites produced by The Home Page work well with the latest versions of Netscape/Communicator and MS Interent Explorer. Visit some of the Web sites, which incorporate many of these features, on the The Home Page's links page.
The Home Page can also provide you or your company with a location to place and/or host your individual or corporate Home Page or complete Web Site, as well as register your Web Site with various Web Search Engines (e.g., Lycos, Yahoo, Google, etc.) to increase your exposure on the Web. The Home Page will also handle the registration process with InterNIC in providing you with your own domain (i.e., www.your_company.com), which makes finding your Web Site even eaisier.
And what will this cost? Check out The Home Page's pricing page to get an idea.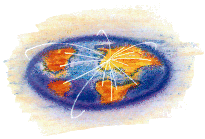 The Internet is quickly becoming a major avenue for commerce where information and products can be marketed world wide. Unlike the local newspaper, yellow pages, or television commercials, people can find out about you or your business from anywhere in the world with the simple click of a button via the Internet. Can you afford not to get this sort of exposure for your products and services. Contact The Home Page and let us help take your business into the next century, today.